Empathy have teamed up with DINZ to bring the film Design & Thinking (all the way from the USA) to Wellington on 14th September 2012 at 4pm.
Leave work a little early and call it professional development or a meeting… but don't miss out on seeing this inspiring film. Book your ticket.
About Design & Thinking…
How do we fully engage organisations to think about the changing landscape of business, culture and society? Inspired by design thinking, this documentary grabs business leaders, designers, social change-makers and unlikely individuals to portrait what they have in common when facing this ambiguous 21st century. What is design thinking? How is it applied in business models? How are people changing the world with their own creative minds? It is a call to the conventional minds to change and collaborate.
One of the hottest design topics, design thinking, has already evoked debates in the design industry, the corporate world, and even in social change, and is catching on fire around the world. Determined that there was a lot more story to be told from an on-screen perspective, Director, Mu-Ming Tsai set out to film "Design & Thinking," a documentary to explore this "movement." From the producers
When: Friday, 14 September 2012
Where: The Film Archive (Cnr Taranaki & Ghuznee – see map)
Time: 4:00pm
Running time: 75 minutes
Ticket price: $16 (see payment options)
View the trailer
From the producers:
"Design & Thinking" is a documentary exploring the idea of "design thinking"!
It will be one of the very few documentaries on design, and certainly the first about the impact design thinking has on the world.
Design Thinking was applied as a term and methodology by a design firm in 2008. It was received as a tool to solve every problem, from daily life decisions to business challenges to world hunger problems. Attention and debates followed; some insisted on design education in all K-12 schools, some declared it is just marketing tool for that firm, some hoped it would turn his company into Apple. Some said it's nothing new, just a new packaging of how creative people do things.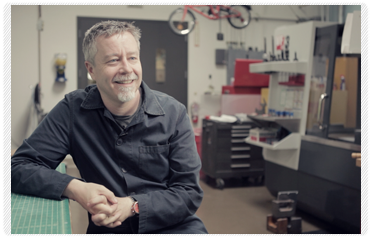 Who are in our movie? (in alphabetical order)
Alex Osterwalder, Author of Business Model Generation
Angela Yeh, Founder of Yeh IDeology
Bill Moggridge, Director of the Cooper-Hewitt, National Design Museum
Cory Smith, CEO of Hub Bay Area
Dan Formosa, Co-Founder of Smart Design
David Kelley, Founder of Stanford d.school and IDEO
Gadi Amit, Founder of New Deal Design
George Beylerian, Founder of Material ConneXion
Jack Perez, Director of Mega Shark vs Giant Octopus
Jennifer Pahlka, Founder of Code for America
Jon Pittman, VP Corporate Strategy of Autodesk
Molly Fuller, Co-Founder of Hands On Gourmet
Paul Pangaro, CTO of CyberneticLifestyles.com
Richard Grefé, CEO of AIGA
Roger Martin, Dean of the Rotman School of Management at the University of Toronto
Sarah Stein Greenberg, Managing Director of Stanford d.school
Susan S. Szenasy, Editor in Chief of Metropolis Magazine
Tim Brown, CEO of IDEO
Tony Yu-Chen Tsai, PhD Candidate of Chemical & Systems Biology, Stanford University
Udaya Patnaik, Co-Founder of Jump Associates
Vince Voron, Head of Design in Coca-Cola North America
Zachary Rosen & Matthew Cheney, Founders of Mission Bicycle Company